Dear Margaret–
You may not know this, but I have written you a letter every year on your birthday (or close to it!) since you turned 1. I thought I might go a little high-tech this year and post it on the blog so I can share how proud of you I am with the whole world!
You are so hard-working, and accomplished, in many things, from cross-country and track, to school work and flute, and finally at home–you have a flock of chickens who would follow you to the ends of the earth! And you are SO faithful helping me in the garden–this has been a challenging year to get things planted, and I have yet to spend a day in the garden by myself.
I've included pictures of some of the past year's highlights:
winning your first cross-country meet
developing your skill as a first-rate gluten-free baker
being a pivotal member (and co-captain) of an undefeated, championship cross-country team
working hard at school
participating in the living stations of the cross (Gayle Baber photos)
traveling to DC for Phoebe's graduation
jumping and running (and setting records and winning ribbons and medals!) in track and field
enjoying your 14th birthday (cake by John)!
graduating from 8th grade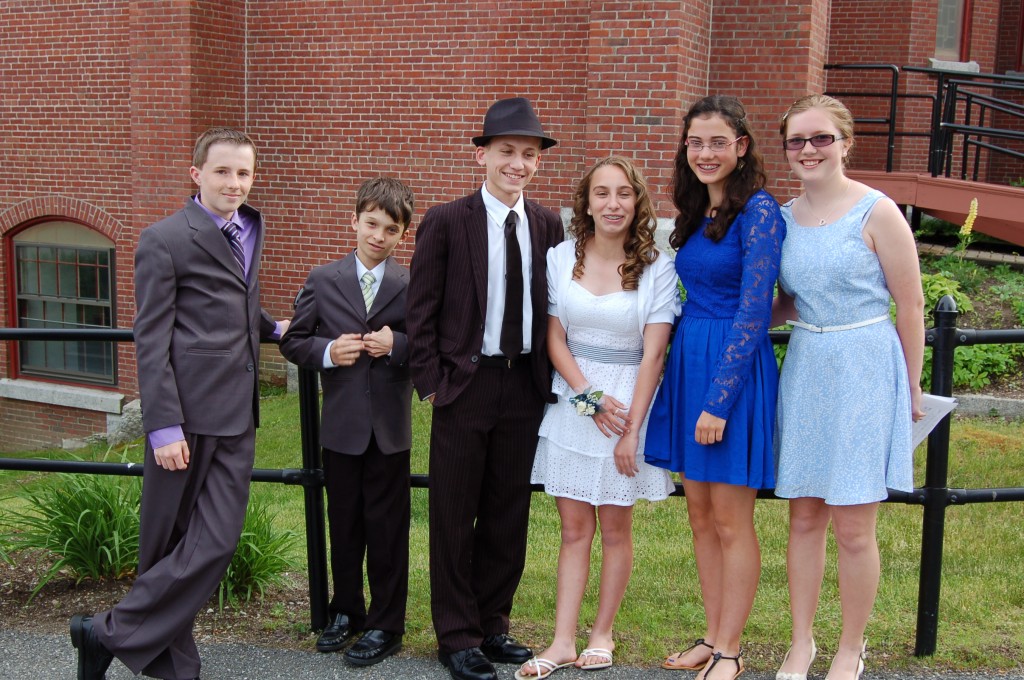 Congratulations, Margaret! I just know you will have a great four years in high school!
Love,
Mama