At long last there is a new knitting pattern available here–Surfside Mittens and Hat.  The pattern comes as a set, designed to use almost every yard of the delectable Madelinetosh Tosh DK the set was designed with.  The colors I used, Celadon and Norway Spruce, are perfect–they truly reflect the colors of the surf, especially in winter!
Once again, my most sincere thanks to Polly for being willing to model for me! She does a fabulous job–every thing she puts on looks great–and Findus got his nose in, too–unplanned, but effective!
 Margaret helped with some modeling, too–anyone recognize the sweatshirt?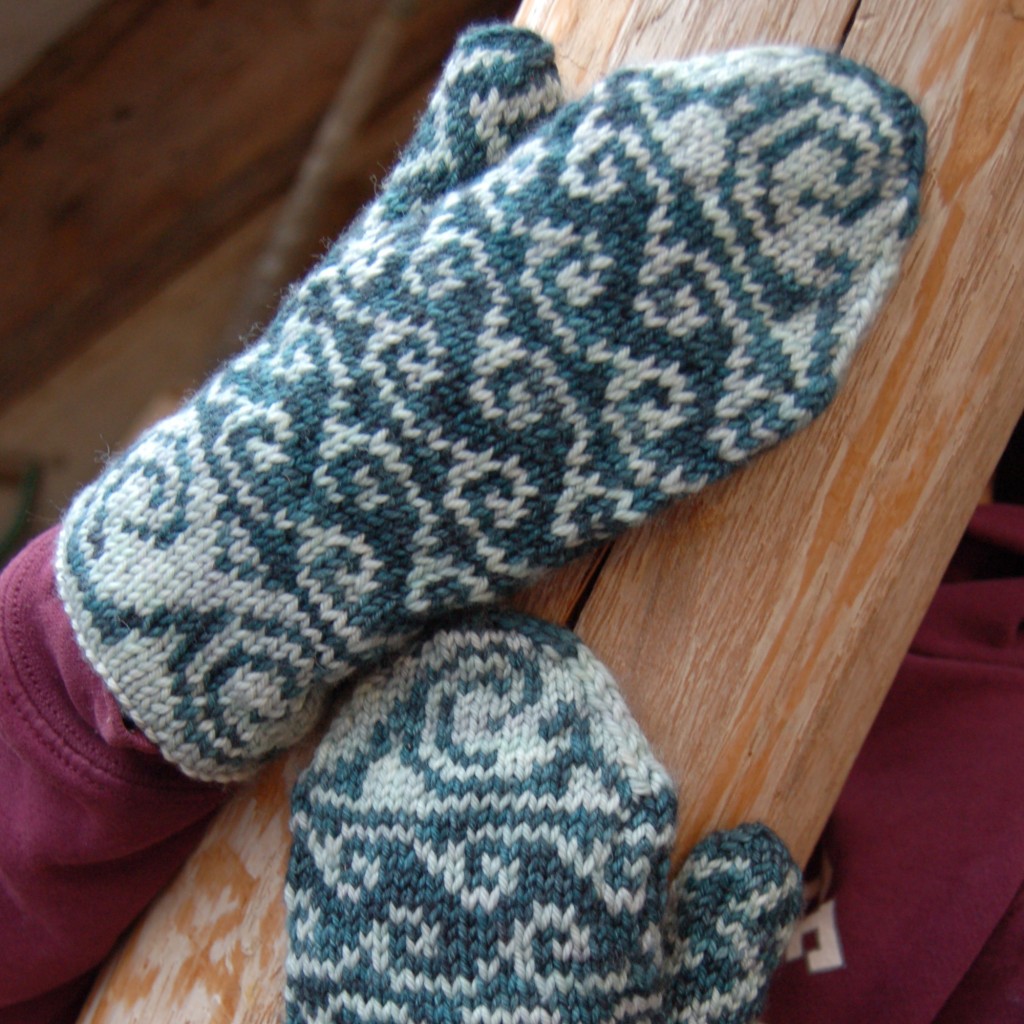 Additional thanks to my good friend and most excellent editor, "Miss Denise"–I wouldn't have the nerve to put anything out there without her approval!
So come on over to the pattern page and get your copy!